How we achieved dramatically good GCSE results in the poorest ward in London
Update: the 2014 GCSE results have put us in the top 10 in the country for 5 A*-C inc EM.
Excerpt of an article written by Max Haimendorf, the headteacher with whom I and a small group of teachers founded KSA Secondary in 2009.
Five years ago, parents in our community took a leap of faith by sending their children to a new type of school that was completely unproven. Our first GCSE results confirm that their faith was well placed. Our pupils are climbing the mountain to university.

King Solomon Academy's GCSE results are the culmination of years of hard work since the school welcomed its first secondary pupils in 2009. This summer, these pupils achieved the school's first GCSE results: 93 per cent of pupils achieved five GCSE grades A*-C including English and Maths, and 75 per cent achieved the English Baccalaureate. These results are dramatically higher than national averages even though 75 per cent of our pupils are eligible for the pupil premium, and the school is situated in the ward with the highest deprivation affecting children in London.
>> Read more on the TES website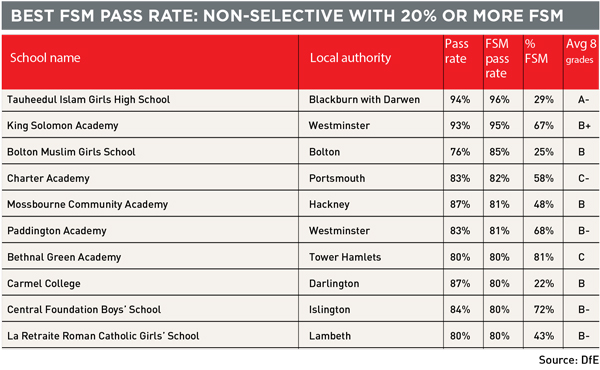 Click the image to take you to the Schools Week article on league tables.
Other posts relating to our GCSE results in 2014
Toby Young of West London Free School – The school that proves Michael Gove is right
Mark Lehain of Bedford Free School – No ifs, no buts – what we can learn from Outliers & outliers
The Times – Academy celebrates a GCSE first
Ham and High – GCSE results 2014: Monumental day for King Solomon Academy
Guardian Witness – ARK's King Solomon Academy post first ever GCSE results 93% get 5 A*-C
A selection of KSA teachers past and present to follow on Twitter
* Formerly at KSA
** Founding teacher, formerly at KSA